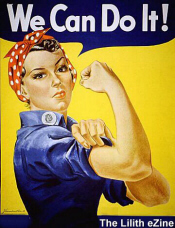 Ultrafaction:Fem Force Format
http://www.ultrafaction.com
---
Fem Force objects:

Force-based institutions like capitalism or the male dominated family unit are used as the basis for a conservative reality that harms women and poor
Mark Anthony on the deficit
Citing the destructive nature of capitalism
Mark Anthony on supply side economics
The Fem Force format is sisterhood among all women. The main premise for this is that women need to be united first by the denominator of our gender, since that is the denominator of our oppresion. Political differences and value system conflicts have their place and we happily fight about all of that.
Upcoming Articles:
Male Dominance in the 21st century
Girls are BEATING boys in school performance!
Domestic Violence: Is there hope?
Tax cuts; how they hurt us all

Other formats on our issues:

Fem Force Omega

---
Back to Ultrafaction title page
www.ultrafaction.com