Sites of the Ultrafaction Commonwealth
---
Alliance for Christian Tenacity
XX100 (The 20th Century; tech/games stuff)
Homefront (update on goings on of the commonwealth)
Killa Twyce *Suicide Mission" (Rap album)
Killzone (video games)
Transfailure (dating site based off of nice guys finishing last)
Rape Free Nation (anti-rape site)
Reading Room (political clips)
Roar (right winged site)
Virgin Resistance (pro pre marital virginity site)
---
These sites are either information/activist hubs, or sites that try to display the political spectrum:
My Capitol Watch Dog. A Louisiana site that tracks ALL legislative bills!!
Legiscan Another bill tracker but for the entire nation! (Formerly E-Lobbyist)
On The Issues (Check out their ideological map and see where you stand!)
Every candidate on every issue! (almost)
Tons of data!

Politics 1.com (Hub site)
Tons of political links!

E-Politics (The how-to for online campaigns)

The Advocates(A Libertarian group; take the world's SMALLEST political quiz!!!)
Political sites that are dead:
Vote.com
Fair Spin
Two Sides
Technical stuff that has stuff in common with us...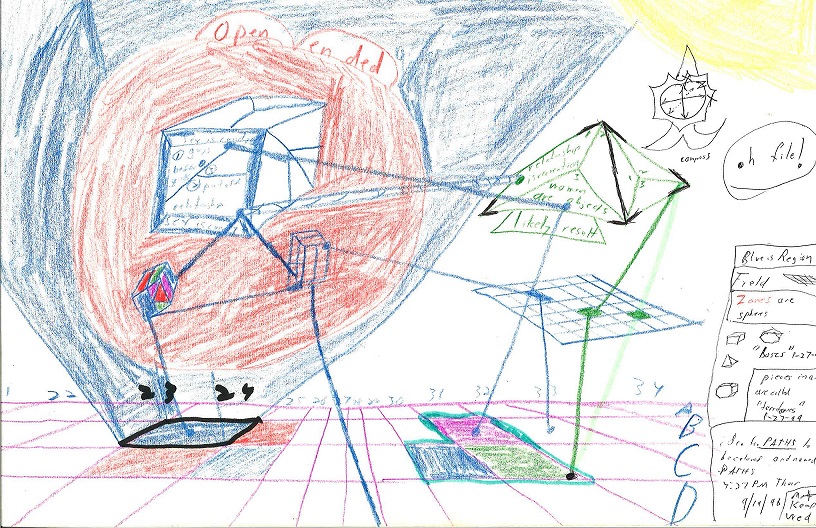 The picture above depicts a spacial outlook of what an ideological grid or map would look like during information navigation. According to John Underkoffler, three dimensional navigation/manipulation is the future and much that isn't spacial inherently can be depicted spacially.
Sites that have earned a spot here:
Modern Science map This kind of mapping done politically could make an incredible activist engine!!
Science maps This site does with science what Ultrafaction is trying to do with politics
Cited that a lot of Republicans have ditched social issues and become blind warhawks and other stuff...

The Ultrafaction Generic Political Quiz

---